When it comes to a short-term rehabilitation stay, what are you looking for? 
When recovering from surgery or a serious illness, your goal is to return home as quickly as possible. Our interdisciplinary team shares your goals for a short stay and are committed to your rehabilitation by offering:
Physical Therapy to  improve strength, coordination & balance
Occupational Therapy to build everyday living skills
Separate and distinct living where everyone is focused on your recovery, wellness, and independence
Private rooms that feature flat-screen televisions, satellite cable, and wireless Internet.
We value flexibility and person centered care. No two recovery processes are alike, so your experience will be tailored to meet your individual rehabilitative needs so you're up and ready to go as soon as you're able! 
We offer Short Term Rehabilitation Services.  To learn more, visit the Florence Home Healthcare page.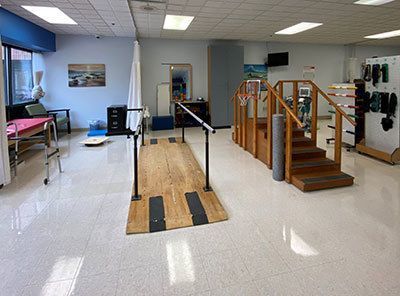 In partnership with Choice Rehab,  we offer physical, occupational, and speech therapy services.
Physical therapy services cater to individuals who have suffered from injuries, prolonged physical conditions, fractures, stroke, and joint replacement.
Occupational therapy helps people of all ages who need specialized assistance to lead independent, productive, and satisfying lives due to physical, developmental, social, or emotional problems.
Speech-language therapy helps with verbal and written expression, swallowing, improving memory skills, reading comprehension skills, and other types of communication disorder treatments, whether from ongoing difficulties or a sudden injury.
Our impact this year has changed our community!
Miles driven safely in '22