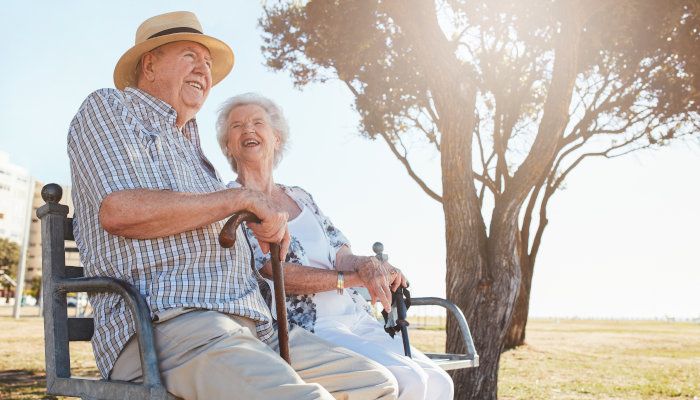 Helpful Hints to Beat the Extreme Heat of Summer
By Ginny Czechut, Midwest Geriatrics, Inc.
Summer will be here before you know it and midwestern summers are famous for their high humidity and severely hot temperatures. Heat related illnesses and deaths occur when the body is unable to compensate for high temperatures and cool itself properly. Normally, the body is able to cool itself by sweating. However, sometimes sweating isn't enough and the body's temperature can rise rapidly. According to the Centers for Disease Control and Prevention (CDC), very high body temperatures may damage the brain or other vital organs.
Heat related deaths and illnesses are preventable, so it is crucial that people know how to care for themselves when dealing with the extreme heat of summer. The following helpful hints will help you prepare to endure the hot Nebraska weather:
Drink Plenty of Fluids
During hot temperatures, it is especially important to increase your levels of fluid intake, no matter what activities you might be doing. Drinks that contain alcohol or high levels of sugar can increase the amount of body fluid you lose, so avoid them during a heat wave. It's important that you drink regularly, even before you start feeling thirsty. If your doctor has limited the amount of fluids you should drink, be sure to ask how much you should be drinking during the summer.
Wear Appropriate Clothing and Sunscreen
Choose lightweight, light colored, loose-fitting clothing for the summer months. This is more than just a fashion statement; it will help you remain cooler during the heat of the day. If your activities take you outdoors, protect yourself from sunburn by wearing a wide-brimmed hat and sunglasses. Apply sunscreen 30 minutes prior to going outside and reapply as directed on the package.
Schedule Activities Carefully and Pace Yourself
Try to limit your outdoor activities. If you must go outside, schedule activities for early morning or late evening when the heat is at its most bearable. Look for shady areas to rest, and pace your activity, especially if you are not used to spending time in the heat. If you feel light-headed or weak, find a cool area in which to rest.
Call on a Friend
When working in extreme heat, be mindful of your friends or co-workers and ask that they look out for you. If you are 65 years or older, ask someone to call and check on you twice a day. If you know someone in that age group, make it a point to check in on them. According to the CDC, individuals 65 and older are less likely to compensate for heat stress effectively and are less likely to sense and respond to a change in temperature.
Use Common Sense
Remember these last tips and focus on keeping cool!
Do not leave anyone, especially infants, children or pets in a parked car.
Avoid hot foods or heavy meals that can add heat to your body.
If at all possible, stay indoors in an air-conditioned environment.
Provide plenty of fresh water to pets, and leave water in a shady area for pets that live outdoors.
Keep yourself informed of hot weather health emergencies by checking in frequently with local weather reports. With a little bit of preparation and some easy preventative measures, you can enjoy your favorite summer activities safely!